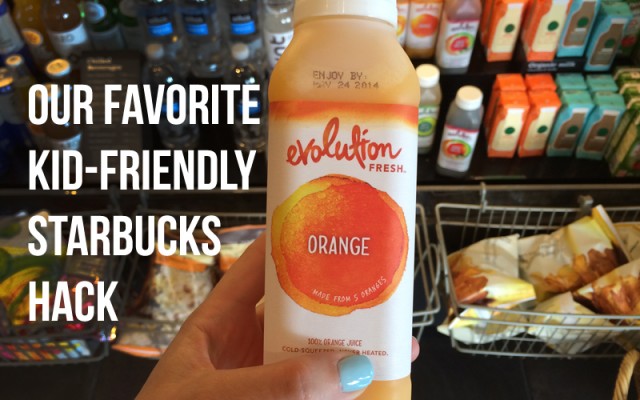 We're coffee drinkers at our house.
Though sadly, I'm not a very *ahem* grown-up coffee drinker. I need chocolate syrup and whipped cream and a whole lot of dairy to make the coffee beans go down. And since my at-home attempts have thus far fallen short of my fru-fru coffee needs, I'm on a first-name basis with most of the coffee shops in Franklin. They know my order. They know my kids' names. And it's no surprise to them if I camp out at a corner table for half a day working, or turn the community table into a homeschool classroom with my two blondes.
We love coffee. But we also love coffee shops.
We love being around people – especially the folks in our town. We love bumping into all of the familiar faces and meeting new friends. Coffee shops are a part of our life – they are part of our community!
But (in case you're wondering), our kids do not drink coffee (though I've heard some interesting arguments for caffeine being a surprising remedy to hyperactivity in some children! True?). So for all the time we spend in coffee shops, we've  had to learn a few tasty, healthy, cost-effective tricks so we can include our little people in our social beverage consumption habits.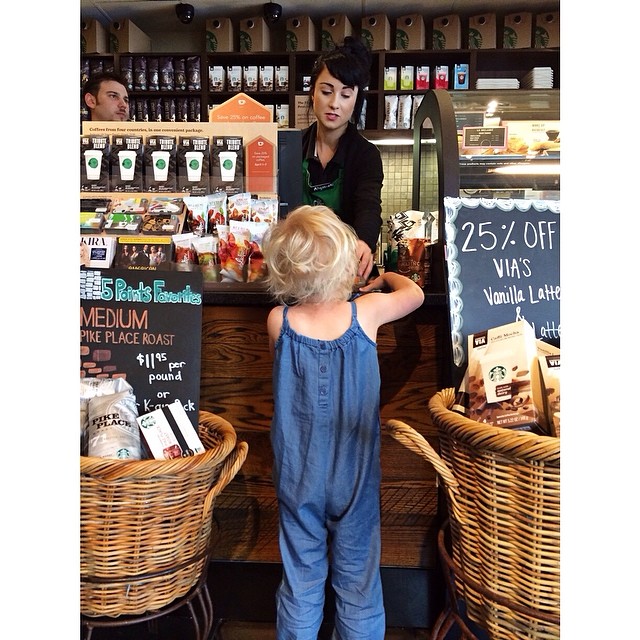 (Hazel's first time ordering all by herself!)
Our latest discovery? This one is compliments of our friend Patti at Five Points Starbucks in Franklin. It was part-our request, part-her tasty additional suggestion. And pure genius!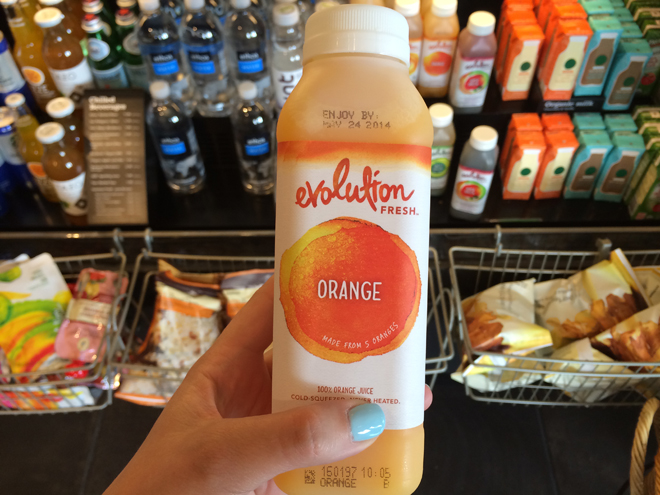 THE ORDER:
1 bottle Evolution orange juice
blended with VENTI ice
into TWO GRANDE cups
add: 1 scoop VANILLA BEAN powder
YIELD: 2 healthy drinks that taste like a dreamsicle! (or an Orange Julius!)

COST: 5-ish dollars for TWO drinks.
(Yes, it's no steal. But it's delicious and 100% juice, and adding the ice makes it super sharable!)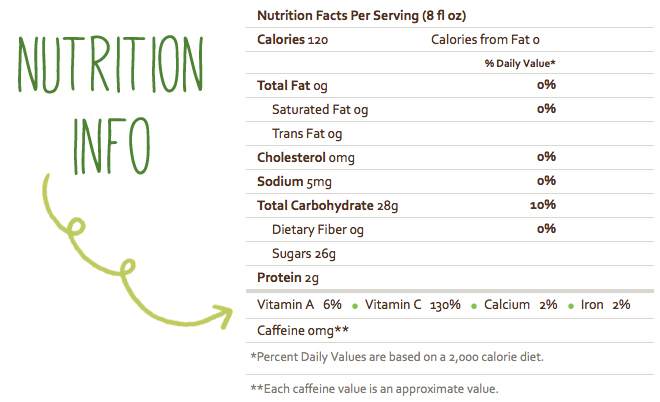 Now it's time to share your favorite, secret coffee-shop recipes!
What do your kids like to order when they're out with you?
Related posts: