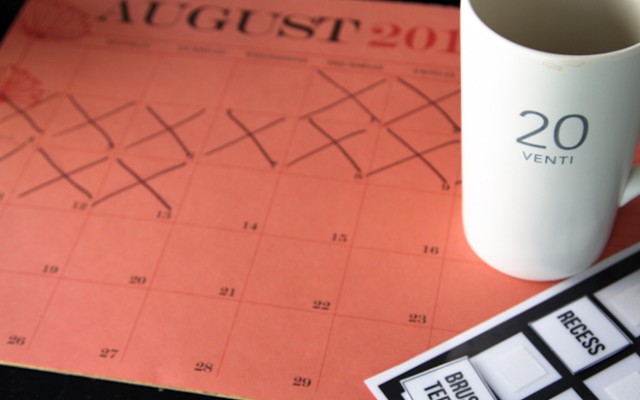 I'm sitting at my dining room table right now. The house is quiet (Hazel is napping and Oliver is down the street at a friend's house), and all around me are signs of our morning.
A homemade bird's nest and eggs drying on the sideboard. Self portraits laid in Ryan's chair so he won't miss seeing them when he gets home. Flies buzzing around the room because the backdoor spent a lot of time in the open position. And a penmanship notebook left open on the table with a list of "potential school mascots" to discuss at this evening's family meeting.
Today was our first day of homeschooling. 
Hazel was up and dressed before any of the rest of us were out of bed. We'd agreed that a good time to start school was 8:30, so at around 8:20 the kids finished their breakfast, put on their shoes and grabbed their backpacks. Ryan and I hugged and kissed them and walked them out the backdoor (and stopped for a few photos, of course), and – just the two of them – they walked around the house to the front door, rang the doorbell, and we welcomed them to their first day of school! (Someone suggested this idea in the comments of my last homeschool post and we LOVED it!)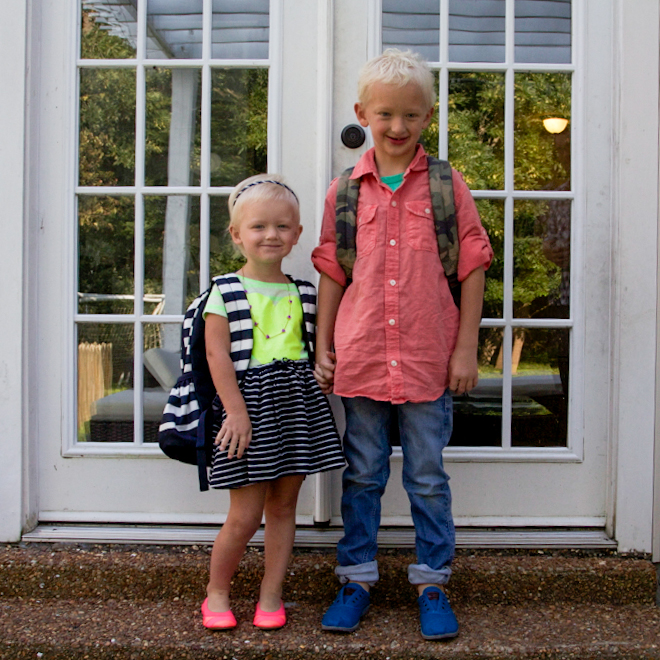 Homeschooling and I are absolutely honeymooning right now – freshly sharpened pencils, enthusiastic kiddos, unmarked workbooks and laminated task charts. I know better than to think that every day will be this way, but for now – for today – I just want to look back on my dream-sequence of "count-alators" and impromptu "biggest-to-smallest" demonstrations with shoes and delighted discoveries of fruit snacks in the front pockets of backpacks.
Today was the first day of what I hope will be an awesome experiment in parenting my two on a whole new level.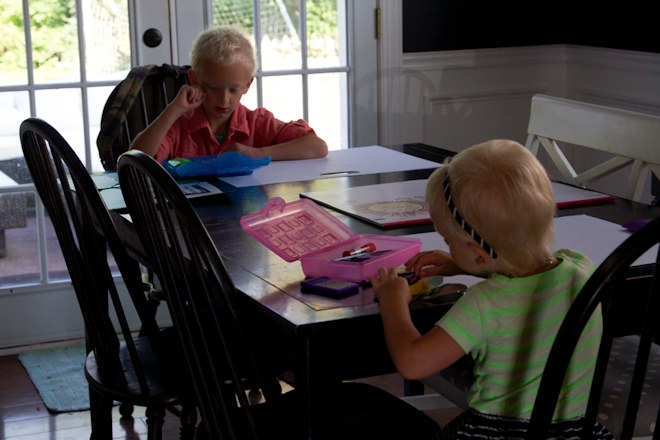 Apart from the reasons I recently listed for homeschooling, my goals are simply that homeschooling would:
cause Ryan and I to be more engaged with the daily lives of our children
that home education will afford us the opportunity to more intentionally point them to Christ
and that the flexibility in our schedule would foster creativity, spontaneity, and on-purpose relationships that will spur our children to love God and love people.
[art and science today brought to you by Kiwi Crate!]
Here's to an awesome year that will stretch us, mold us and bond us for His glory!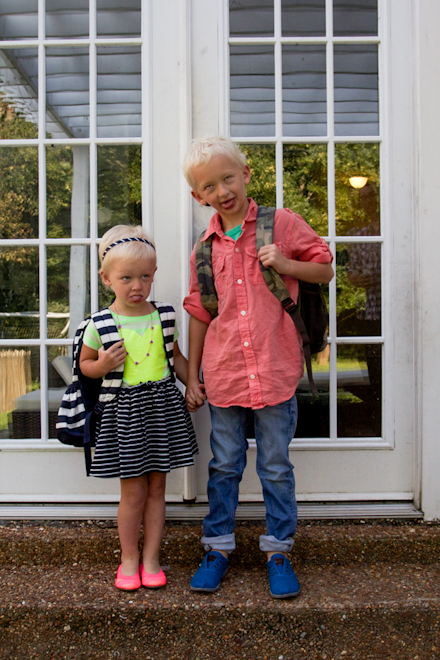 Related posts: