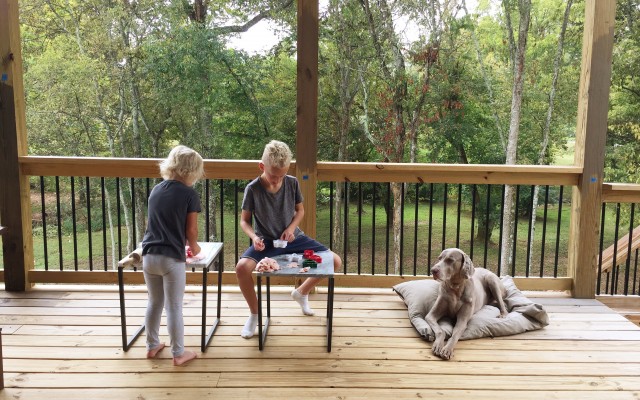 Hazel stretched the impossibly small pajama outfit across her lap and asked questions.
Did it hurt? When she came out of your tummy?
Could she move her fingers?
How big was she?
What did she smell like?
By now she is snuggled deep into her heaven-sister's blankie, and I can tell Hazel's mind is doing the work of feeling happy to know more, sad to miss Evie Grace, and all sorts of mixed thoughts that made her little self too engaged in the moment to let a tear fall.
Sometimes we experience sad things first hand.
Sometimes we're born into grief.
Hazel was born almost two years after Evie was stillborn. After we had all-but given up hope of having another child.
She was born into a family that spends Christmas Eve singing Christmas carols in a cemetery, because we cannot imagine a better place to celebrate the HOPE that Christmas brings than in a place that doesn't have the power it thinks it does.
She was born into a family that is incomplete this side of Heaven. Someone has always been missing. We've never not talked about her big sister—Evie Grace is absolutely a household name!—but Hazel's sense of loss only became real just recently.
About a week ago, we started finding little notes like this around the house.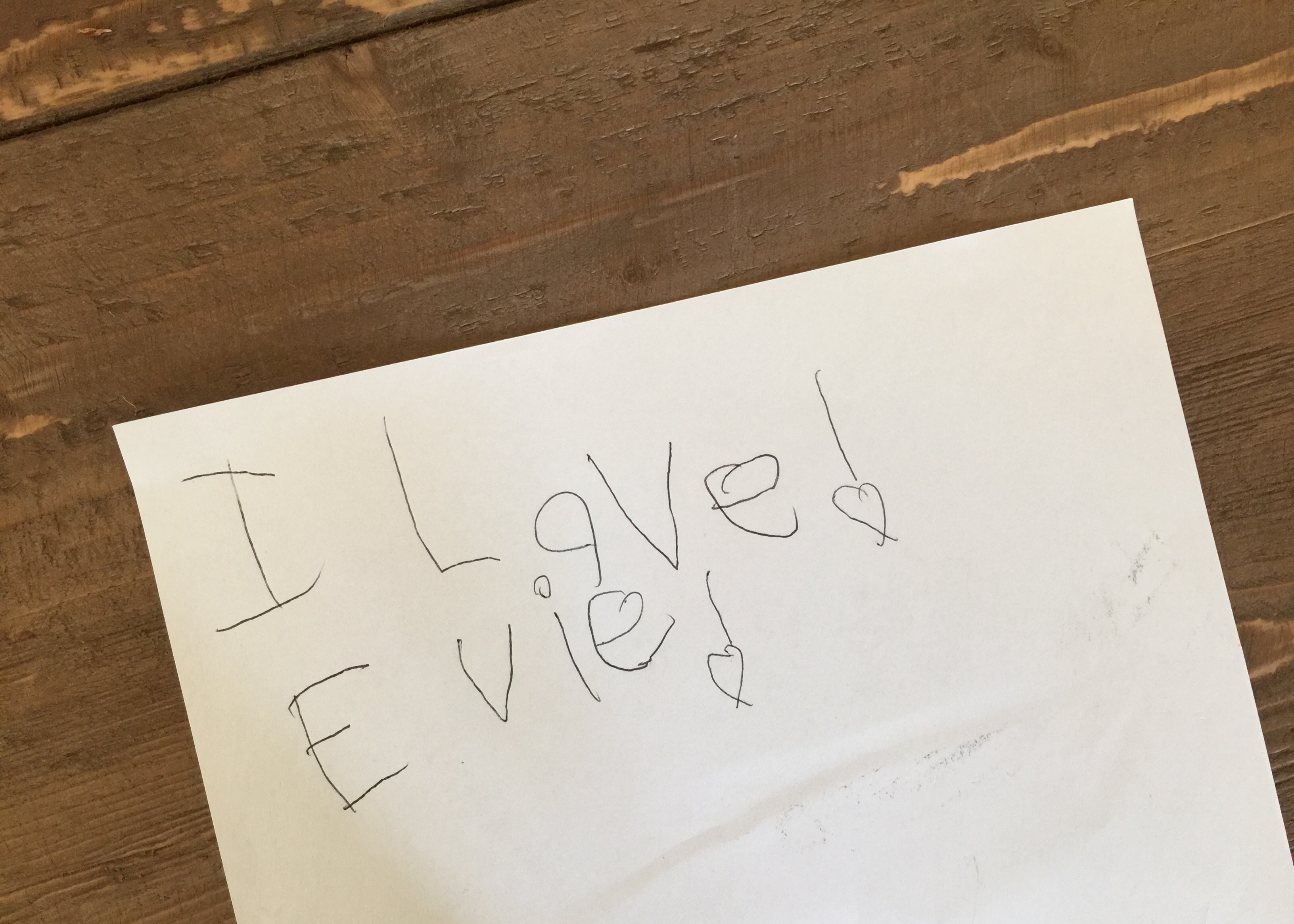 She'd mention Evie at nighttime – a little sadder than usual to know she's not with us.
Her teacher told us yesterday she's been crying once or twice a day at school this week about "a sister she's never seen." We knew it was time to sit down with our girl—to give her all the time she needed to ask all the questions she had.
And she didn't ask everything. She didn't need to know every single detail. We let her lead the conversation as we sorted through our little pink box of keepsakes as a family. I showed her photographs, told her the things she and Evie had in common, and then we talked about some of the things about Evie that made her special from the rest of us.
When I tucked Hazel into bed last night, she finally let the tears fall. I held her (while she held Evie's blanket) until she fell asleep.
Sometimes, sad things happen to us. And sometimes, we are born into sad things.
It's an entirely different process—one we didn't know to anticipate. All we know is to answer questions, tell stories, and remind ourselves and our kids that it's okay to be sad, because death is sad. 
Evie Grace's little life is and always will be one of the Father's most lavish gifts to our family. Even though she's not here. Even when we ache-like-crazy wishing that death wasn't true. As our children grow up, they join us in our longing for Christ in Heaven. And we all grow in faith that the Lord is the One who gives us life, and He-only is the one that calls us home.
Related posts: