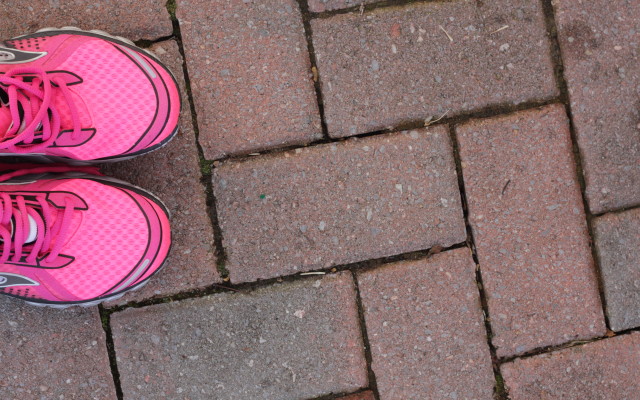 I *might* owe you an apology.
You probably remember every Spring and Fall when you marched our class out to that gorgeous red track for fitness testing? We were all supposed to run a mile. Just one mile. Ideally, in 15 minutes or less. But for the varsity athletes of the class, under nine really wasn't asking too much.
Well at the time, one mile was the closest thing I knew to true suffering. I seriously wondered if the school knew what was going on out there. And, I was pretty sure one mile was just under the longest distance any human could expect to cover without dying of heat stroke or organ failure. 39 lashes before 4th period.
Yet somehow, every year, after a fair amount of half-fainting, near-vomiting, huffing, puffing, and laying in the grass with my feet in the air and my face beet red, I managed to complete that mile in enough time to crawl back to the locker room and change back into my corduroys and Doc Martens and head to lunch. (that's right – no shower. In retrospect, not sure why we were all okay with that…)
Ms. Smith, you were right, I was wrong. Running a mile did not kill me. And while 26.2 miles did kill Pheidippides, it turns out the human body was actually made for such things. And, four consecutive laps around the track is not asking too much of the average, healthy tenth grader. Who knew, right?
Still, it probably goes without saying that running is not my favorite. Even as a varsity athlete, running-for-running's-sake never ever appealed to me.
And now, I'm a grown up. I turned *cough* thirty *cough* last summer and my metabolism just ain't what it used to be. And I refuse to stand by and watch what I worked so hard for came pretty effortlessly for so long fall to pieces because I don't love to exercise.
Almost two years ago I bought my first big girls pair of running shoes and I invited y'all to hit the pavement with me. At first, it was like being in gym class all over again and the thought of running an entire mile – even with walk breaks – made me want to lay in the grass with my feet up again.
But, there's something about strength in numbers. And we were a team of eighteen people who weren't super fond of running, but wanted to take care of our bodies, enjoyed the fun of being on a team, and had one very intimidating-yet-worthy goal in mind.
And probably my favorite part was the way we competed-slash-held-each-other-accountable using Nike+. It worked super well for us to set goals, create competitions and offer up prizes. We started in June 2011 and six months later in December we all ran (and completed!) the St. Jude half marathon in Memphis (we also managed to have a mini-meet-up in Franklin before the big day and a lot of fun together that weekend).
That's right. The lame high school girl who couldn't run a mile in gym class ran 13.1 miles in Memphis. What.
(also, I neither puked nor passed out… although I did cry just a bit as I ran injured for the last 6 miles of the race…)
So.
Why am I bringing all of this up now? Well, I've got the itch. And – a new pair of running shoes! Now all I need is a fun running team from all over the country to train and hate running with me.
I'm toying with the idea of running the St. Jude half in Nashville at the end of April. And possibly (please don't hold me to this) joining Ryan in the Chicago marathon in October.
So, at the risk of tumbleweeds and crickets in the comments here, I'll just go ahead and ask: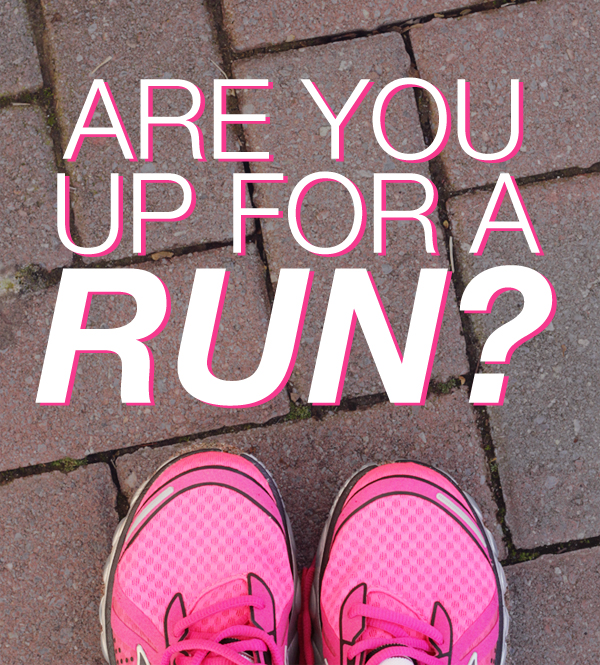 that is to say…
does anybody want to join me in training on Nike+? And perhaps… for the half marathon in Nashville that is 15 weeks away?
anyone want to prove it to their high school selves (and gym teachers) that running might not actually equal death?
anyone need some accountability to get fit, even if they're starting at square zero?
tell me what y'all are thinking and let's put something together!
*added*
YAY! Lots of people are tweeting/emailing/commenting that they're interested. Let's do this – if you are interested in possibly jumping in, email me with the answers to the following questions:
Name:
Blog (if you have one):
Twitter handle:
State:
Running Experience Level (1-10, 10 being you could run a marathon tomorrow, 1 being you might couldn't run half a mile without stopping to walk):
Are you interested in accountability only, or also the half marathon in April?:
Related posts: