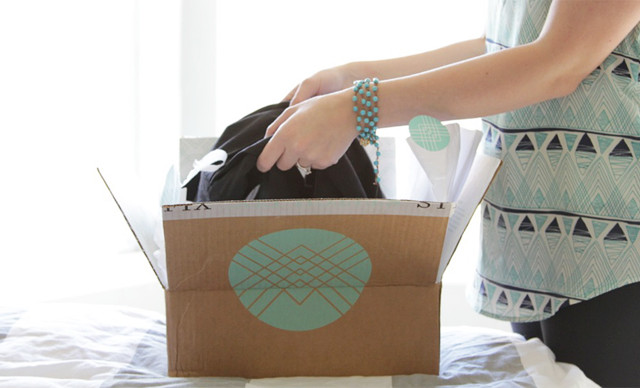 It happened again! For the eleventh time, actually. My personal stylist sent me a box of clothes she thought I'd like and there were (as usual) some big winners!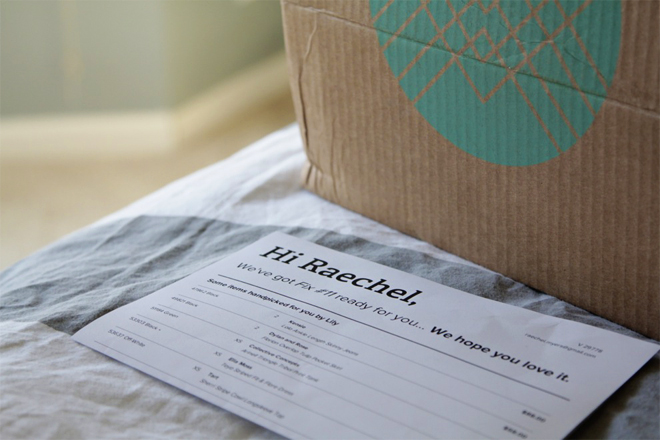 I always love Fix day. I know it's coming because I track my package as it travels all the way from San Francisco. I always make sure I'm showered and have my hair done (not that I don't always shower and do my hair… ahem.), and I have been known to check the front door semi-frequently to see if that pretty box with the StitchFix logo has arrived yet.
I'm a nerd. I love mail. Especially when that mail carries something I will almost definitely wear the very next time I leave the house.
This time, my Fix arrived on a Saturday evening. And, like clockwork, I was wearing two of the pieces to church the next day. It's often my test of whether or not to keep a piece – will I actually reach for it and wear it out as soon as possible, or will I have a hard time finding an occasion where I feel great wearing it?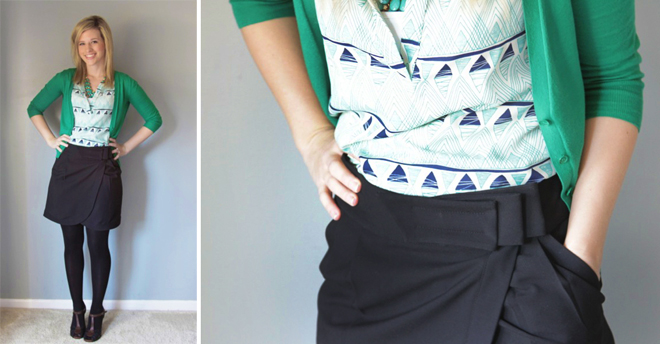 My two keepers this time were a triangle tribal print tank by Collective Concepts and a Dylan and Rose overlap tulip pocket skirt. I love the tank because it's versatile – I wore it with the tulip skirt and a cardigan to church this morning, but this afternoon I dropped the cardigan and swapped the skirt for a pair of Sanctuary ponte pants from Fix #9. (and for the record, I got an unsolicited "ooh, you look cute!" from my husband in that outfit!)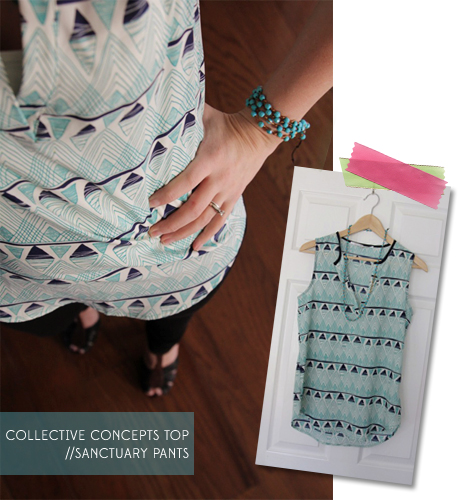 The other three things in my box were cute but I didn't love the way I looked in them -which is probably best since I've had a recent track record of buying the whole box. Nice to scale back this time around.
Also, I'm learning that cowl necks and halter-type lines are not flattering on me – I'm not a broad-shouldered gal, but I feel that way in those necklines. Good to know, and I know it helped to communicate that to my stylist for future fixes. (And the black ankle skinny jeans were a pass only because I already have a pair – they were great!)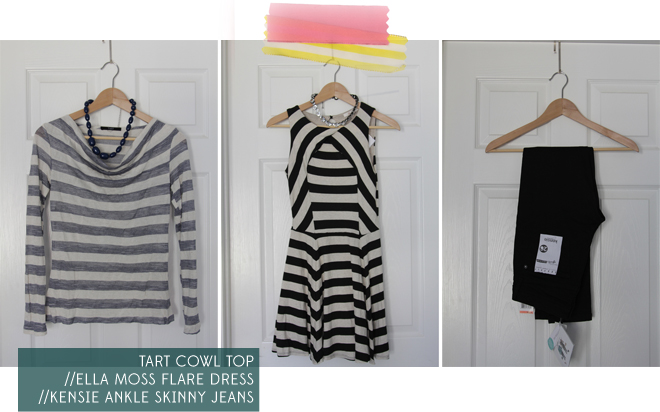 If you've never tried Stitch Fix, here's a basic run-down. Shipping is free both ways, there's no contract or subscription, and the styling for a Fix is $20 (which you can apply as credit toward anything you decide to keep!).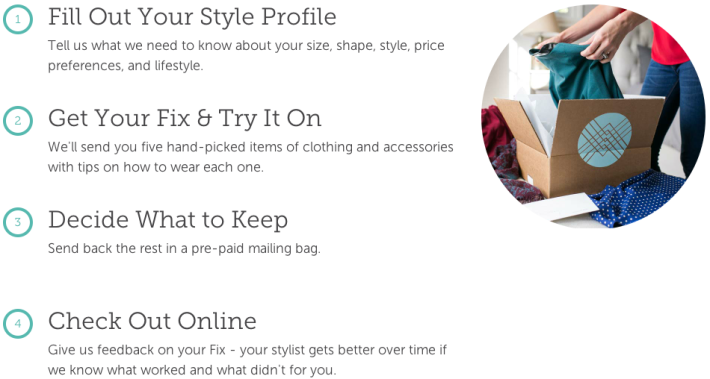 Have a fantastic Monday, friends! And for fun: try wrapping a beaded necklace around your wrist and call it a bracelet – it's my new favorite thing! :)
Related posts: