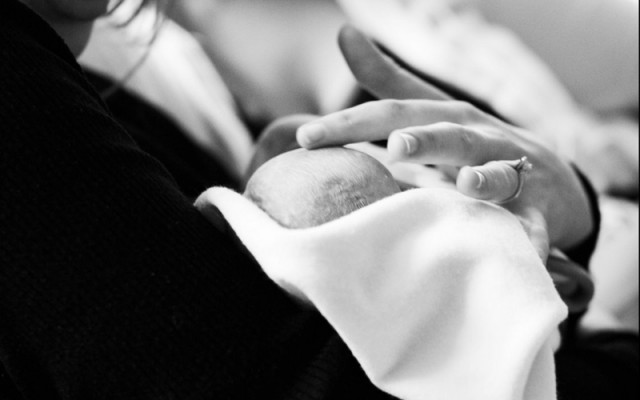 Just writing today because it's what I do.
When I hurt, I write.
It wasn't always that way. But when I woke up the morning after we received our Evie's in-utero diagnosis, my instinct was to sit down at my desk, turn on my computer, and just start typing.
I didn't have a blog then. I didn't even really know what blogs were.
I just wrote from my heart about what was happening and emailed it to everyone that I knew would love us well if we let them in. We let a lot of people in. And they loved us very well.
Since that morning in January more than six years ago, writing has become a comfort. It's not always lovely or tidy or even coherent, but it's honest and it's strangely therapeutic.
And today, I just need to write for a while. Because today hurts.
This morning I did a terrible job putting peanut butter on my kids' celery because I couldn't see through the tears that had taken up residence in my eyes and down my face.
Today, this mama's body shook quietly while I cut vegetables and browned sausage and made two enormous pots of soup that there's no way we'll be able to eat, because cooking felt distracting and I needed a distraction.
I'm achey and wounded and, to be honest, blindsided by how much it still hurts after six years of re-living the days and the memories and wishing I had one more car seat in the backseat of my car to buckle every time I went to the store.
I miss my baby. And I'm sad.
I'm reliving the most awful, wonderful moments of my life. And I'm sad.
I wonder what life would be like if she were here and six and blonde and learning to read. And I'm sad.
And it's okay to be sad. Even six years later.
Even sixty years later. 
Day-to-day life may finally be doable, but birth days and heaven days are just going to be achey, trembly, weepy, sad.
And sad is okay.
And you know? Happy is okay, too.
Because even though today marks six years without Evie in our home, it also reminds us that six years ago today, the daughter we love and long for met Jesus Christ face to face! (And God the Father, and the Holy Spirit – she actually 'gets' how the Trinity works because she knows fully the mysteries that we can only know in part!) The thought of it is too much for me to take in.
Having a child who lives with Jesus is achey, sure. But it's also, somehow, the most remarkable gift a parent could receive. Our daughter is with Jesus. Our Heavenly Father sees her, knows her, loves her. 

Heaven is her home. And she isn't sad. Or sick. Or hungry or thirsty.
It's what we pray through sweat and tears and lifetimes for each of our children. Though we would give anything for that lifetime to pray and sweat and cry for and with our daughter, we thank God for his sovereign plan.
And THIS, is why, on her Heaven Day, I want to crumble in tears and dance with joy and make twelve quarts of soup all at once.
Grief is funny like that. And that's okay.
"Jesus said to her, 'I am the resurrection and the life.
Whoever believes in me, though he die,
yet shall he live,
and everyone who lives and believes in me
shall never die."
John 11:25-26
Related posts: