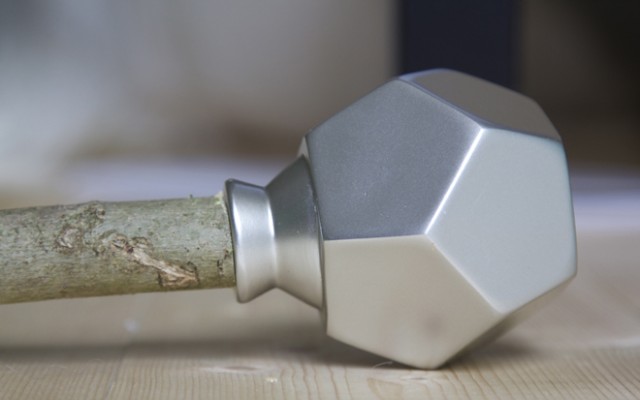 As we set about the task of designing Oliver's bedroom, I knew I really wanted to keep things kind of clean and natural, with lots of layered, juvenile elements to make it feel like his. Really, I just wanted it to ooze boy and childhood and adventure!
We managed to accomplish the natural element with a raw pine floor and a wool, flokati rug – but I wanted the earthy vibe to extend up the walls as well.
So? One day after lunch, I grabbed a handsaw and a measuring tape and took the kids hunting! (For a curtain rod, that is. Although, they opted to bring their guns along – just in case.)
We have a good bit of woods behind our house, and though I'm sure they were far more excited about fishing with their bare hands in the stream (no success, but lots of splashing!) and swinging over the little river on a rope swing (Oliver's favorite!), I did manage to hone their attention when I pointed out a particularly long, straight branch and suggested we haul it home with us for a project.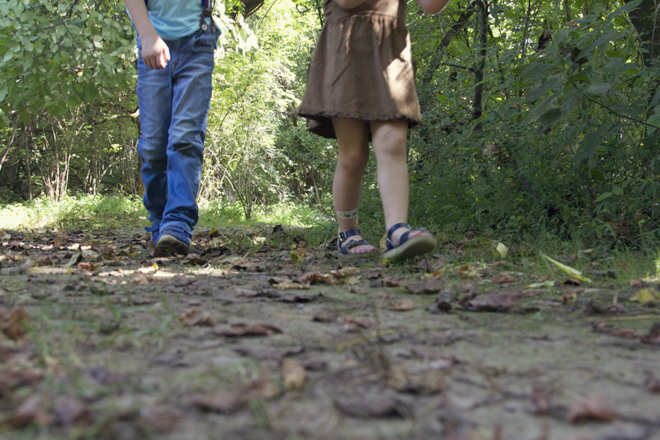 I'm sharing the rest of this project on Honest to Nod today.
Click over to see how it turned out!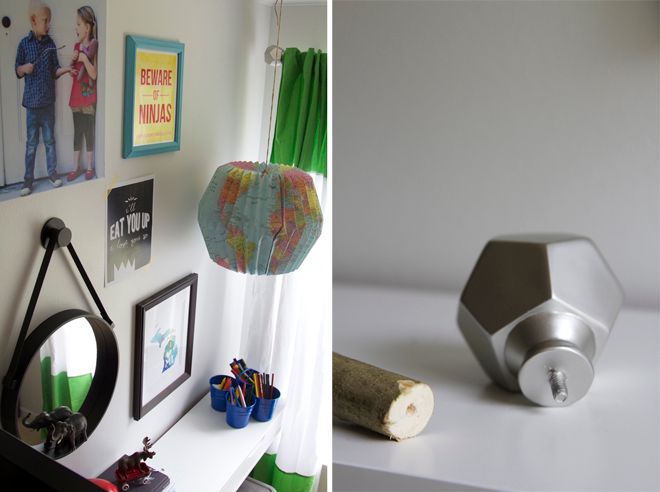 Related posts: