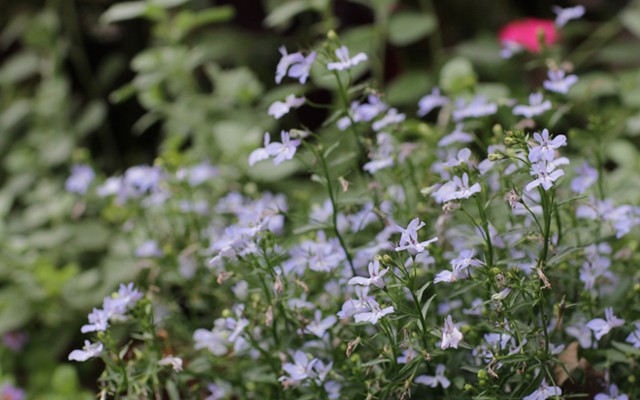 Over the past days and weeks, thousands upon thousands of believers have marched on Heaven, an army of prayer warriors storming the gates on behalf of the Stone family. We have kept vigil, beseeching our omnipotent God that he would spare the life of Kaden Isaiah Stone.
Lord, life!
God in Heaven, peace!
Sweet Jesus, mercy!
Yesterday afternoon, our dear friends Diana and Sam watched as their son slipped away from this world, and into the World to Come.
And there we all stood. Heartbroken. Confused.
But Lord! Didn't you see our army of prayer warriors? Didn't you hear our pleas for mercy?
I wish there was something I could say to make it all make sense. I wish there was some combination of words that could mend my friend's broken heart.
Mend mine.
Mend yours.
But you know it and I know it. There are some things we will never understand this side of Heaven.
Following his wife's untimely death, C. S. Lewis wrote a book titled A Grief Observed. In it, he likens God to a Great Surgeon. And, just as a medical surgeon must first apply a scalpel to open up and ultimately save his patient from disease and certain death, so, at times, our God will exact a severe mercy on us.
It's so hard to understand.
"Severe" feels like such an understatement.
I have felt the sharpness of that scalpel in my own life and I know so many of you have as well.
We want mercy to mean life. We mistake death for punishment. We want mercy to mean good news. But sometimes, in His wisdom, God's mercy means something entirely different. And our omnipotent God – our Great Surgeon – will not leave us bare and open on the table. He will see us through – see His Work through.
He will sew us up.
He will nurse our wounds.
And He will make us new.
John 10:10 says, "The thief comes only to steal kill and destroy. I came that they may have life and have it abundantly."
Death is a thief. We feel so very, very robbed.
Our God is life – abundant life. Our God is not finished.
Today and for so many days to come, we pray for the Stone family – for the process of mending – for our own hearts, and for each one of you as you process this loss and any other grief that this poor, fallen world has brought. With each hurt, each disappointment, and each mind-swirling loss, we are weaned further and further from this world, and The Father is wooing us closer and closer to the World to Come.
Related posts: