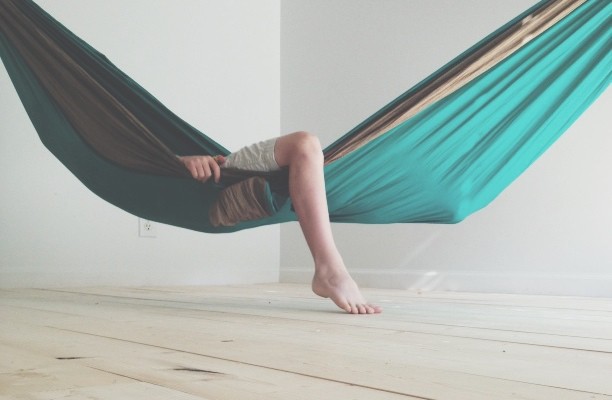 There's just nothing like an empty room.
Well, except for an empty room with a little girl in it, playing with her brother's cars.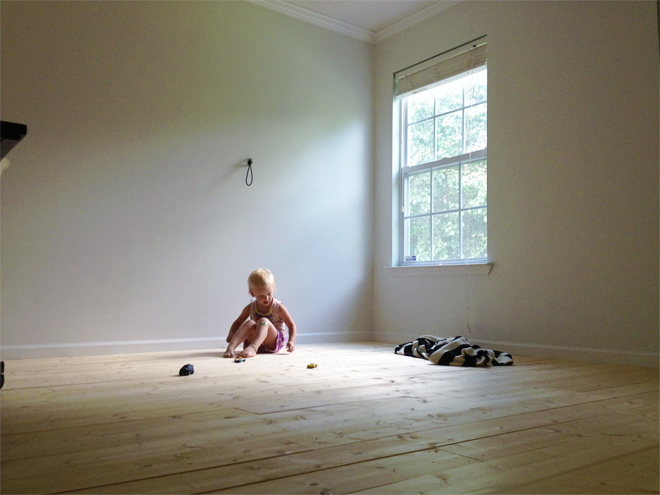 If y'all follow me on Instagram, you may know that Ryan, Oliver and I were recently weekend warriors! We tore the carpet and padding out of my studio and replaced it with 6″ wide pine planks.
So. Much. Fun.
And you think that's fun for a compulsive-designer, type-A, 30-year-old?
Try being six and getting to wield an automatic nail gun!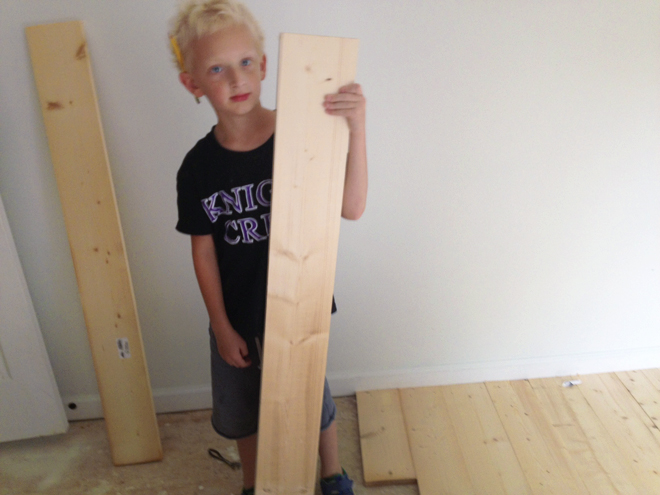 He felt amazing. And super serious.
And that pencil in his ear? Yeah, that was his idea.
Now we are left with an empty room and a hammock (it's been his stand-in bed for weeks!) and endless possibilities!
Should we paint the floor?
Leave it unfinished with just the coat of water-based polyurethane I put down?
Should I turn more of my hairs grey and try to stencil a cool rug on the floor?
I think we definitely want a desk in there – he is loving drawing during rest time.
And he absolutely needs a comfortable place for reading – and some shelving to keep favorite books close by. (Have I mentioned that my August non-reader is now reading chapter books?! What????)
I think it's time for a pinboard.
And a nap.
Because being a weekend warrior – plus mother of two – is hard work!
Related posts: