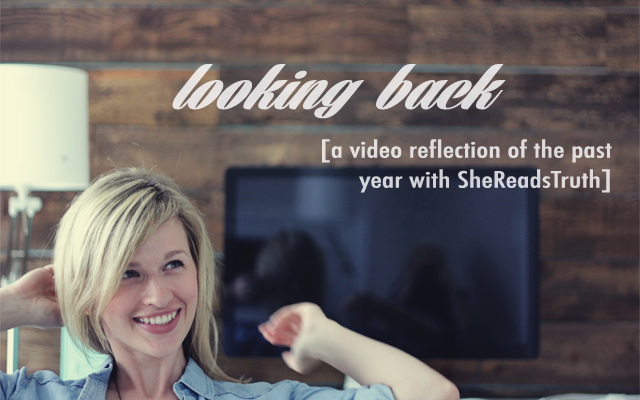 Morning, friends!
I'm linking up today with the SheReadsTruth girls to share a bit about what the Lord has been doing in my life over the last year, particularly as it pertains to my role in this ministry.
It's crazy to think that it's already been a whole year since the SRT community sprung up seemingly overnight, and yet, I also marvel when I look back on all that the Lord has accomplished in my life and in the lives of so many other women around the world as a result of doing something as simple as reading God's Word daily.
With little more ado, below is my (very first, I think) vlog! I don't know how long vlogs are supposed to be, but mine is 10 minutes and you can totally judge me. Also, enjoy a little Hazel cameo as she shows up post-nap, complete with a fantastic bedhead.
Check out all the other blogs/vlogs in the link-up here!
And, if this is the first time you've heard me talk about SheReadsTruth, or if you are interested in learning more about joining the community of women in its second year (we are starting a study of 1 & 2 Peter next week!), find out more here! (Or ask me questions! I am happy to help!!)
Also: for a direct link to the new 1 Peter plan in YouVersion, click here!
Related posts: