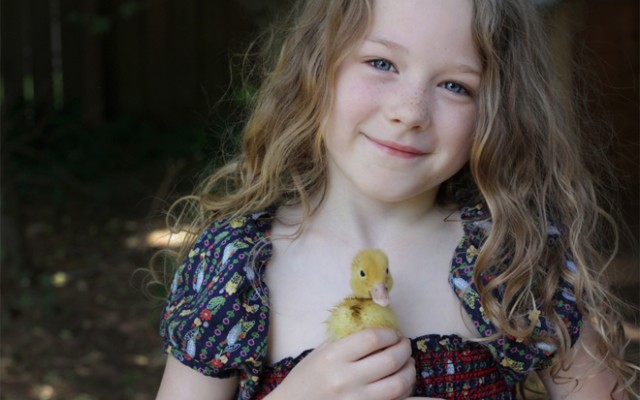 Yes! Ducklings! Six little lady ducklings have been added to my sister's family:
Fancy
Daisy
Blue Sweetie
Pip
and two others who remain nameless.
They'll be raised in their new home and fenced area in the Faires backyard and they'll make eggs and quack and keep the children on their toes!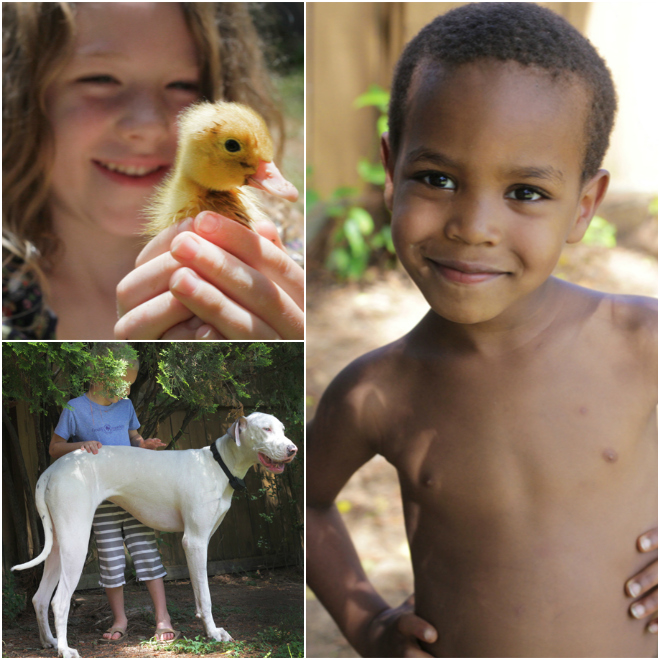 The ducklings arrived by post yesterday, just two days old in a cute little 'Live Animals' box. They have a warm box inside with a warm light and all the things that duckies need, and outside they have a brood of eager and interested children (plus one great moderately good dane who is more jibbled than appetized).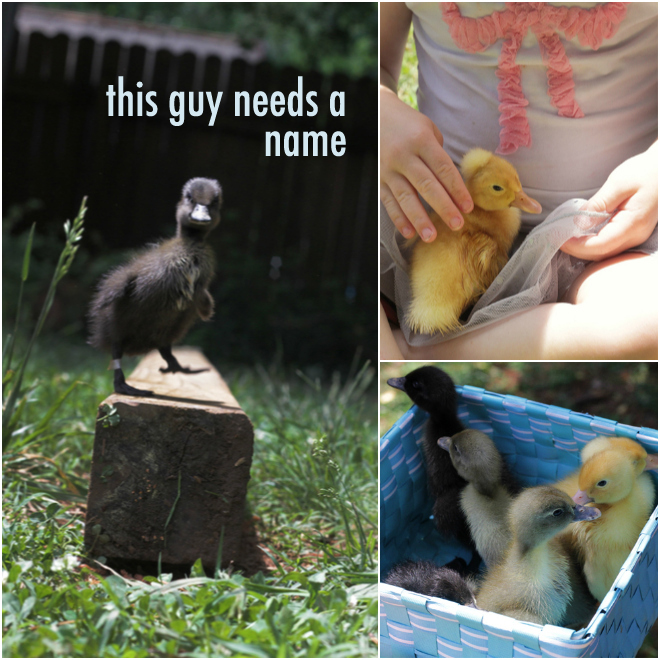 Lots of springtime fun going on here. Lots of learning about ducks and how they grow and hatch and live. Lots of "Mama, can I hold a duck?" and "please watch your step!" and "does this little one have a name yet?" going on, too.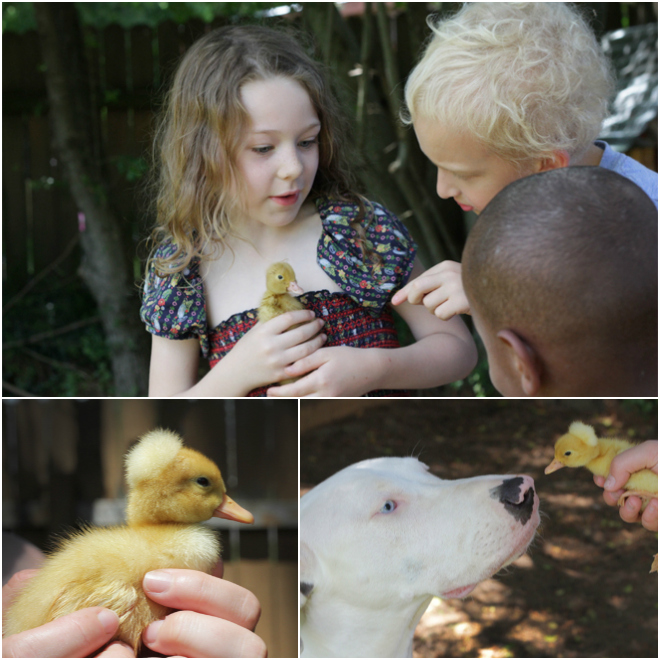 Oh, and a little girl with a new pet duck (hers is named Daisy) isn't complete without a charming insta-smile and head tilt. Butofcourse.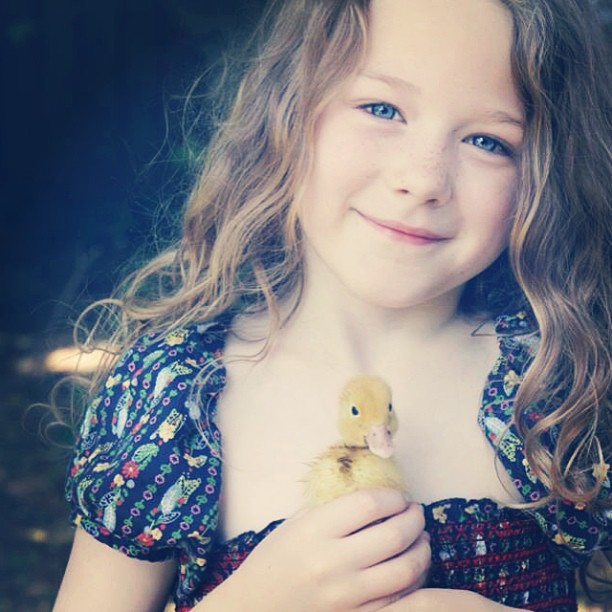 The ducks are darling. But that Beatrice. She's a beauty.
Happy Weekend Friends!!!
Duckie name suggestions welcome!
Related posts: