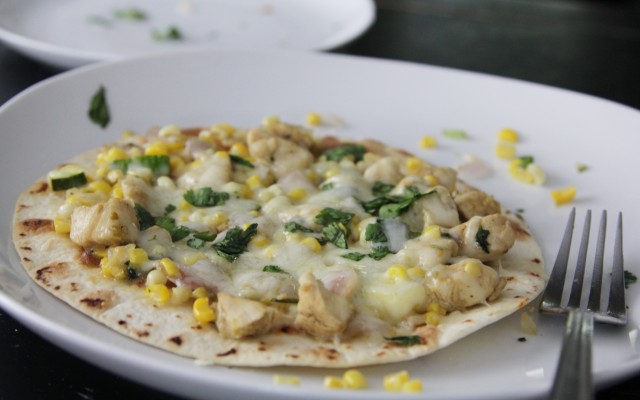 Morning, friends! Today I'm sharing a new favorite recipe that I found on the Cooking Light website last week while I was planning my grocery list. We've been wanting to bring a few new, healthy, summer-ish dishes into our meal rotation, and these Chicken + Summer Vegetable Tostadas were a win.
I'm sharing the recipe below, but you can also find it on the Cooking Light website (no one is paying me to share this recipe with you, I just love it!) :) I've adapted the recipe just a bit for clarity and such. Enjoy!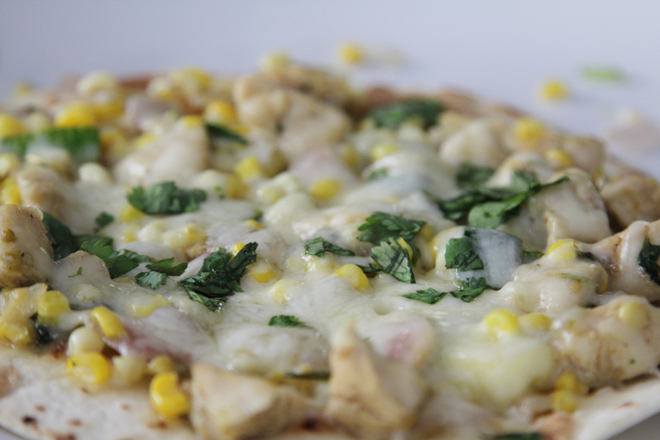 Chicken + Summer Vegetable Tostadas
Ingredients
2 teaspoons canola oil
1 teaspoon ground cumin
1/4 teaspoon kosher salt
1/4 teaspoon black pepper
12 ounces chicken breast tenders
1 cup chopped red onion (about 1)
1 cup fresh corn kernels (about 2 ears)
1 cup chopped zucchini
1/2 cup salsa verde
3 tablespoons chopped fresh cilantro, divided
4 (8-inch) fat-free flour tortillas
Cooking spray
3 ounces Monterey Jack cheese, shredded (about 3/4 cup)

Preparation
Preheat broiler.
Combine cumin, salt and pepper, stirring well. Heat canola oil in a large nonstick skillet over medium-high heat. Sprinkle the spice mixture evenly over chicken. Add chicken to pan; sauté for 3 minutes. Add onion, corn, and zucchini to pan; sauté for 2 minutes or until chicken is done. Stir in salsa and 2 tablespoons cilantro. Cook 2 minutes or until liquid almost evaporates, stirring frequently.
Working with 2 tortillas at a time, arrange tortillas in a single layer on a baking sheet; lightly coat tortillas with cooking spray on both sides. Broil 3 minutes or until lightly browned. Spoon about 3/4 cup chicken mixture in the center of each tortilla; sprinkle each serving with 1/4 cup cheese. Broil an additional 2 minutes or until cheese melts. Repeat procedure with remaining tortillas, chicken mixture, and cheese. Sprinkle each serving with about 3/4 teaspoon of remaining cilantro. Serve immediately.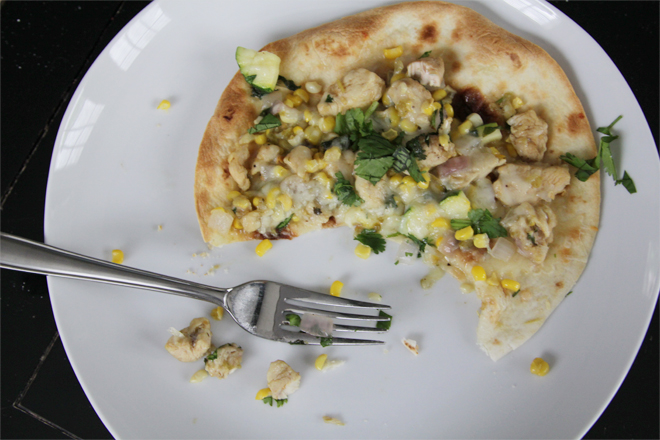 Enjoy and have a fantastic week!
Related posts: