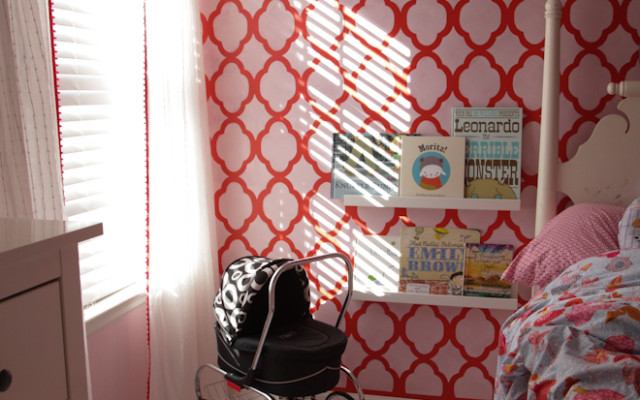 As I was working on the fun little details of putting Hazel's big girl room together, I realized some new curtains might be in order. I happened to have a spare, plain white, sheer-ish pair on hand, but they just weren't very interesting. They would work, they just needed to be dolled up a little!
I found this pretty pom-pom trim on Etsy, so I ordered four yards and waited at my mailbox for it to arrive!
After that it was just as simple as a bit of matching thread and one long stitch down the inside edge of each panel.
Don't be afraid of putting special little touches in a room. They don't have to cost a lot of money or take a ton of time or skill! If you don't have a sewing machine, you could hand stitch or even use fabric glue! Get creative and have fun!
Happy Monday, loves!
Related posts: