There are two things that I've been talking about a lot lately: Stitch Fix + Influence Conference.
You remember StichFix – it's like having a $20 stylist + new clothes delivered to your door. Like my friend Lindsey put it yesterday, it's like "What Not To Wear meets E-Harmony meets Amazon.com. And it might be the best thing for busy women since sliced bread."
So yes, between my excitement for the Influence Conference (I'm leaving TOMORROW!!), my passion for StitchFix, and my online buddy Kacia (whose brain works a lot like mine), we're partnering up with our favorite stylists and…
WE'RE BRINGING STITCHFIX TO THE INFLUENCE CONFERENCE!
This means:
SWAG from StitchFix [handmade by us – it's a mystery and you WANT it, so you'll have to find us when you get there! Hint: it's going to come in very handy for the conference itself, but we keep thinking of awesome ways to keep using it after Influence.]
An exclusive offer from StitchFix for conference attendees. [again, hit us up + we'll hook you up!]
A giveaway for $100 shopping credit! [More details about that in Indy!]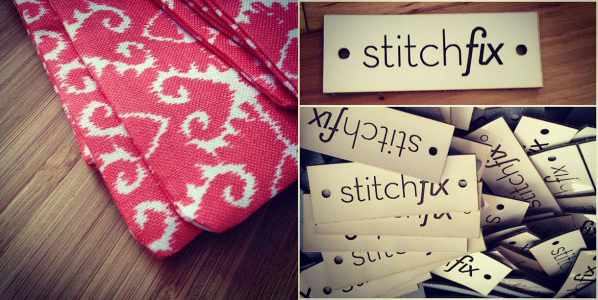 We also selfishly know that having happy gifts for y'all will give us the chance to hug each of your necks + get to see + know all of your beautiful faces.
Please come find us!!  We'll be wearing big grins + pretty little numbers selected by our awesome stylist!  *Waves hello to Brittany!*
Be sure to follow Kacia + me on Twitter and Instagram as we use #StitchFix and #InfluenceConf throughout the weekend!  We'll be posting a picture of ourselves each day, so you'll know how to recognize us, as well as all sorts of fun photos showing how versatile + unique each item from StitchFix is!
Will you be attending the Influence Conference?? Leave a comment, so we can be sure to meet!  Still want to try StitchFix even though you can't make it to Influence this year?  You can still sign up!
And with that… I'm off to finish packing, then some extra still time and family snuggles before all the excitement of the days ahead. This conference is going to be great y'all. All fun fashion aside, I am looking forward to what the Lord has in store for the relationships that will form there and my relationship with Him as He moves.
Happy Tuesday, loves!
Related posts: