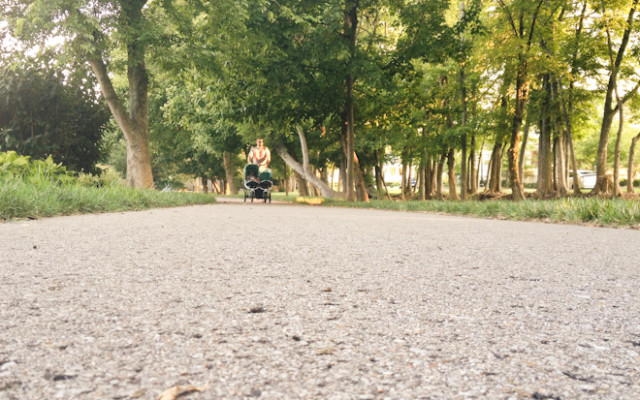 One of our favorite things to do when the weather is cool enough (as in, low nineties or cooler), is to take a family walk after supper. We've done it since the kids were little – or at least since before Hazel was born. It's nice to all be together, away from distractions, and to get little legs stretched out and tired before bedtime.
Family walks = happy memories!
Do y'all have any post-supper rituals as a family? Game nights? Soccer in the backyard? What do you do you enjoy doing as a family and to wind down those busy bodies and minds before bed?
A few happy matters of business: I have two fun things planned this week!
1. Remember last year and the year before when I featured all of my talented readers and their shops? Well, it's time to do it again! I'm still deciding on a modus operandi for this go around – something that will be great exposure for y'all but not take 7 hours of my life to pull together. I'll keep you posted – so check back to see how to make sure your shop gets featured!
2. I have a small problem in the form of a fabric surplus. (okay, I realize that as problems go, this is not a big problem…) I got an idea from the lovely Mandie to do an Insta-Fabric Sale using Instagr.am. I'm thinking of selling of cuts/scraps/yardage of fabric by sharing it on Instagr.am one evening this week or next and allowing you to call dibs in the comments (either by leaving your PayPal address or by just calling dibs and emailing me that info if you're prefer to keep it private). I'll be happy to combine shipping and I'm definitely planning to give good deals. So, check back for details and follow me on . so you don't miss it!
Love to you all! I miss you guys! More regular posts to come as normalcy is slowly but surely restored in the Myers home! :)
Related posts: