Oliver is at school this morning, which means Hazel gets to pick what we play with no well-meaning big brothers with big ideas and grand plans to get in her way.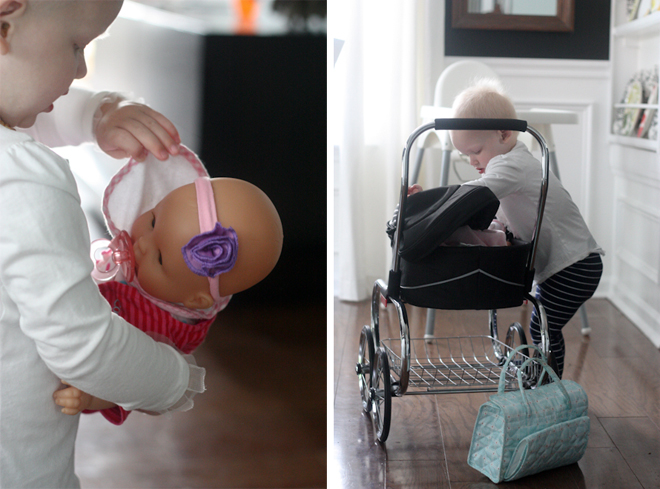 She just wants to play with her babies.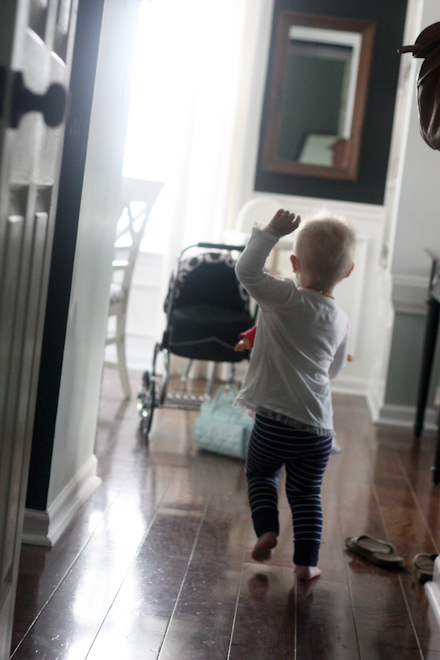 No big plot or plan. Just feed them, change them, tuck them, sing to them, repeat.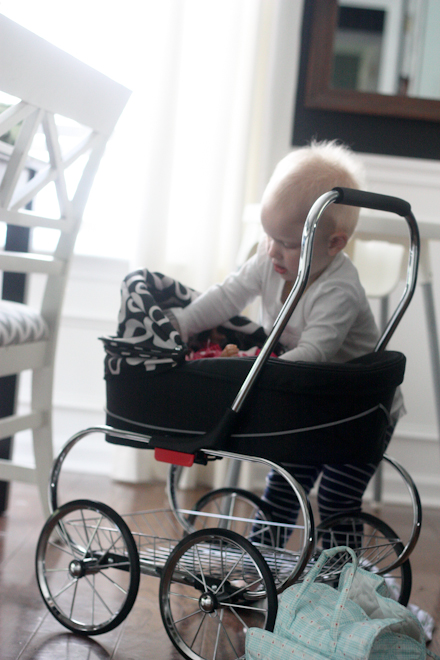 I love playing big  and loud with my two.
But these quiet mornings twice a week with just my little gal and the things she loves?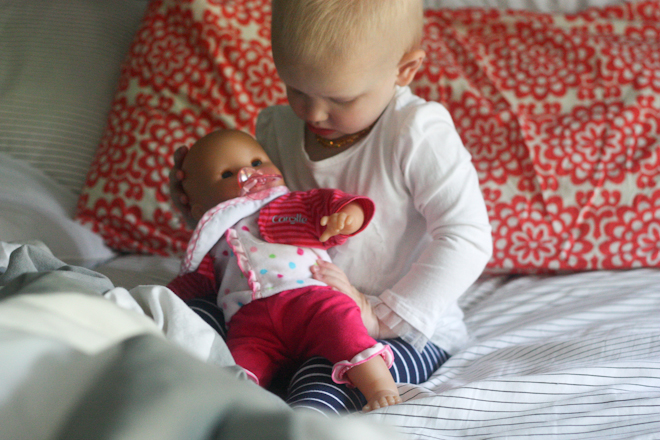 Priceless.
Related posts: