We had a happy, happy weekend!
The Dukes' (minus their littles) came up from Atlanta for the Country Music Marathon (Ry and I bought 2 bibs back in December, then life happened and we didn't train as much as we'd hoped, so we decided to have the boys run the first 6 miles, then Keight & I brought it home the remaining 7 miles).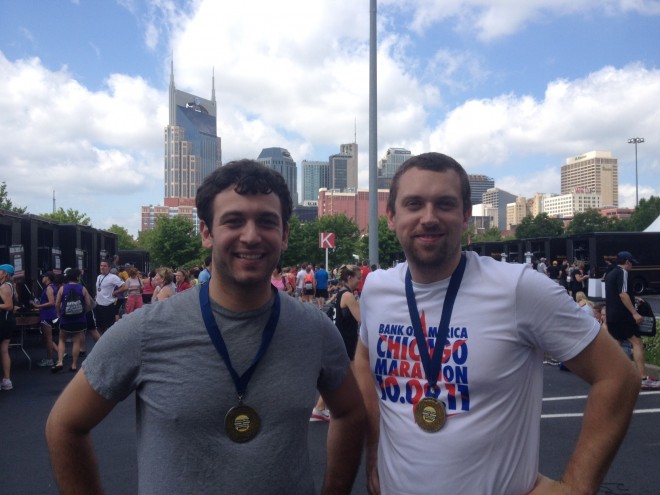 I honestly don't even know our time, I just know we had a blast and laughed a lot while we ran. I even helped myself to a Krispy Kreme donut offered from some onlookers as I ran. Classy.)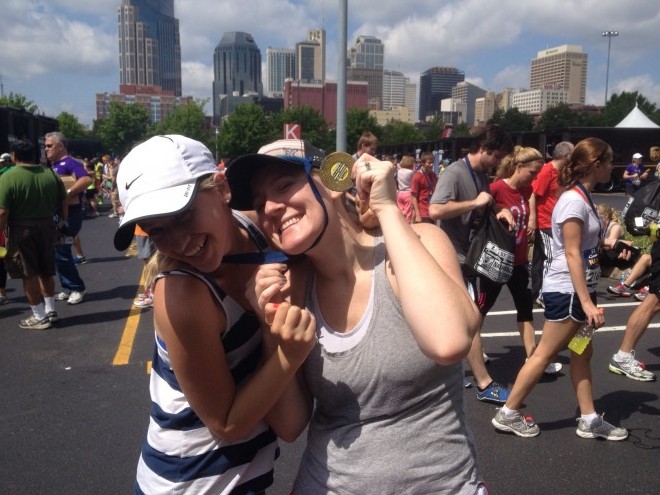 Keight and I hit up a magnificent fabric store on the way home from the race (though we didn't buy anything because it was so shockingly expensive) and then went home and napped for 2+ hours each. Just enough rest to pack a happy picnic and head to Arrington Vineyards for the evening. (Remember our visit with the Faireses last summer and how pretty and picturesque it was? Yeah, Arrington never disappoints.)
Ryan even whipped up a make-shift Chicken Caesar Sammie (our #1 sandwich) while we slept. 1,000 husband points and the title of Weekend MVP were awarded to him.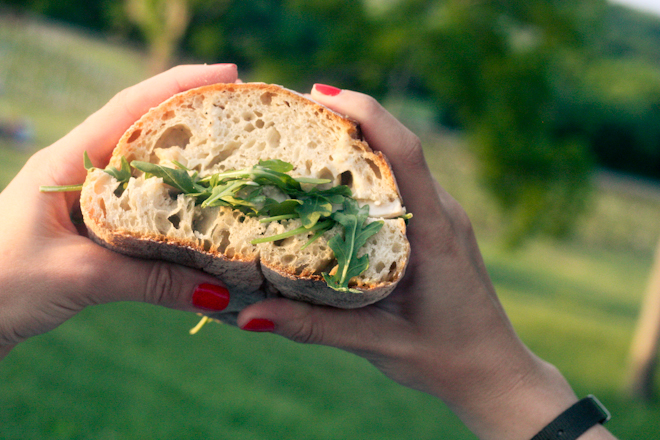 Lizzie (our beloved co-nanny-extraordinaire) hung out with the kids at our house after a long day minding the shop downtown and entertaining Ryan Seacrest and his very-beautiful girlfriend as a patron. True Story.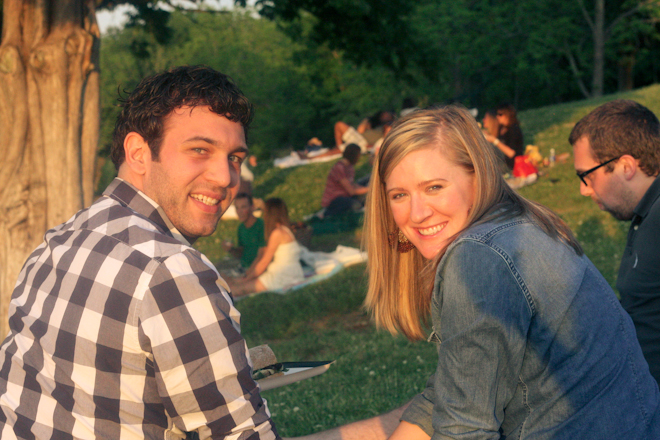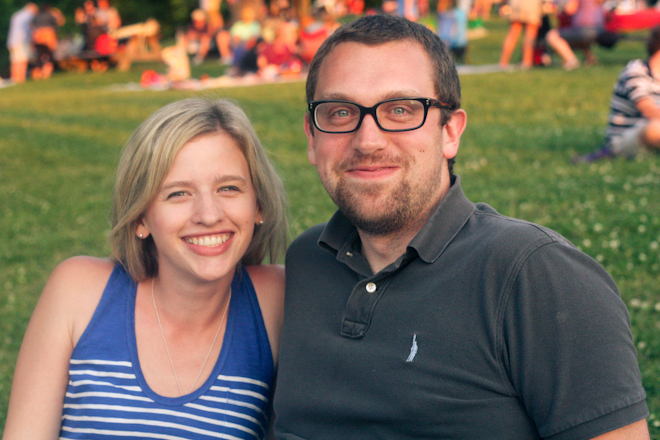 It was a lovely night. We had planned to take a walk through the vineyards but we were so happy on our blanket with the view and the honey and the cheese that we never did pull ourselves away.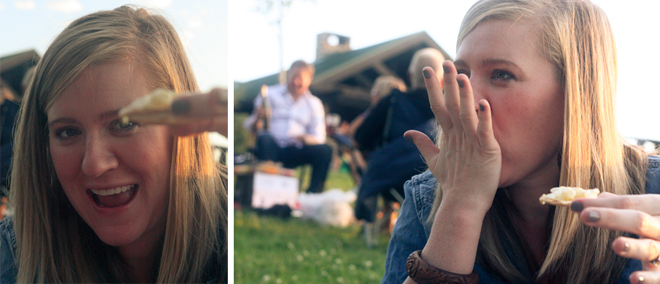 As the sun set and the fireflies descended on the vineyard (sorry, I couldn't resist the poetry of the moment), we packed up our picnic and headed home (with a quick Krispy Kreme detour – the HOT light was on, people!) to give Lizzie hugs and kisses and thanks for loving our babes.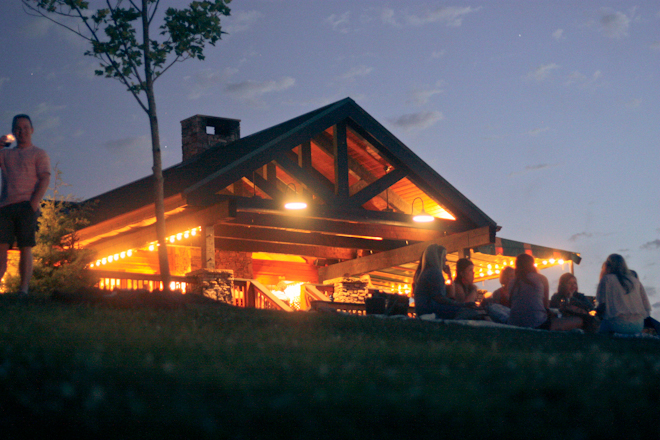 We built a fire on the back deck and reclined and talked and cracked up into the wee hours of morning, knowing full well there were two blonde headed babes upstairs who would be waking and ready for breakfast bright and early.
A Starbucks run and brunch next to a possible (but probably not) celebrity wrapped up our weekend.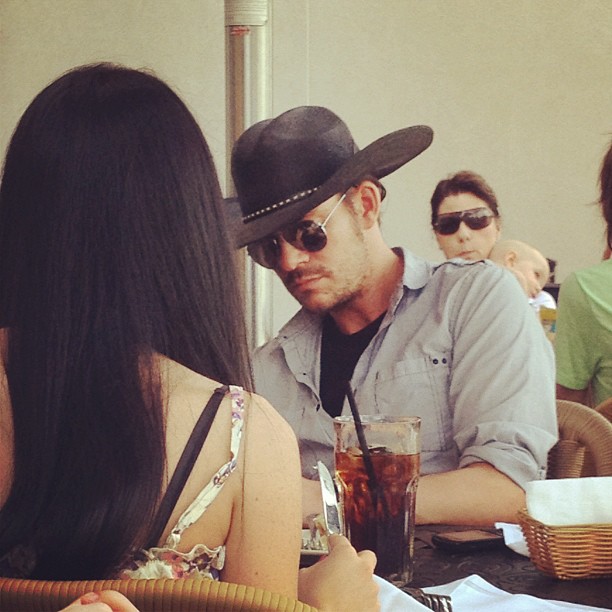 (photo credit Keight Dukes)

We love good food. What can we say? Also, we did not plan to couple-color-coordinate. It just happened.

We sealed our goodbyes with hugs and kisses and "drive safely's" and "come back soon's".
It's good to have friends close to home. But it's such a sweet treat to have far away friends who love us enough to come and visit and give us full weekends of happy memories. Thanks for coming, Dukeseses!
Related posts: