This morning two tiny people woke me up in my bed. Yep, both of them. Because Oliver has recently taken it upon himself to help Hazel out of her crib in the mornings. Not crazy about this safety-wise, but I'll admit that it's nice to see both of their happy faces when I wake up!
I fed my babies breakfast: waffles and clementines.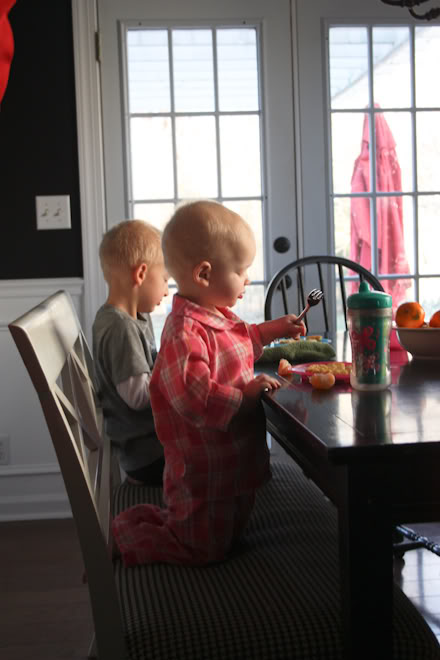 I kissed my boys off to school and work and walked Hazel across the street for a fun morning with my neighbor who loves her and is sweet to give me alone time on her day off. (Thank you, Lord for amazing neighbors!!!)
So, I headed up to my studio and slid all of my happy Nourish stuff aside. Today was not going to be a work day. It was going to be a fun day! (Although, the line between work and fun for me is pretty grey – I love what I do!)
Anyway. I plopped down with my new Design*Sponge
book that Ryan gave me for Christmas. Joy, y'all.
I leafed through the pages for awhile until I worried that my head might explode from all the ideas. I might need to redo my entire house now. Excellent. Ryan's going to regret this gift.
After Design*Sponge, I did a bit of fiddling with the Sherbet Pips quilt I've been working on for Hazel. I am loving taking this one slowly and putting all kinds of pretty little details into it.
Isn't the girl on the swing pretty? I love it!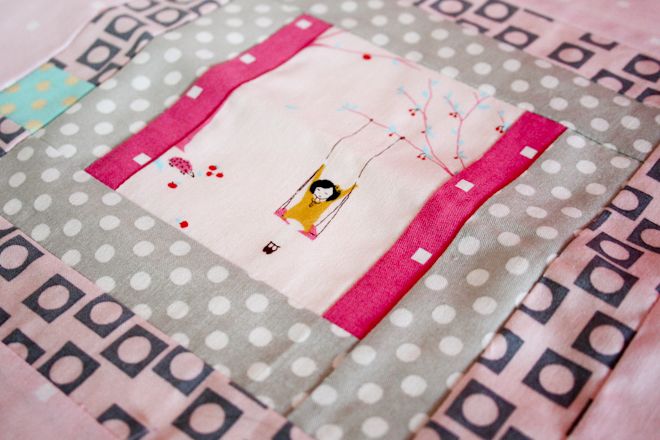 Next, a great big peppermint mocha. I would argue that I'm drinking peppermint because it's still winter or the holidays or something, but I'm not going to lie: I will order a peppermint mocha on the fourth of July without batting an eyelash. Delish!
Then, I ordered a big new pile of fabric. Because I miss sewing like I used to. And besides, Spring is coming and Hazel is going to need some new Mama-made dresses and tops!
And then? I had an hour left before Oliver would come home with Moses and Gus for a playdate, and I still hadn't done any start-to-finish projects like I'd planned. So, I grabbed one of my favorite go-to Heidi & Finn patterns and made a pretty pinafore for my girl in her springtime size! (Can't believe I'm already making her a size 2T!)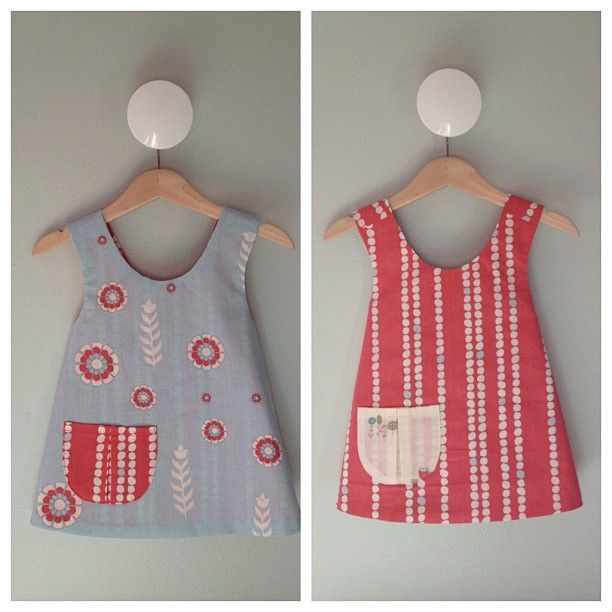 (fabric source: Sew Fresh Fabrics from the birch storyboek collection: Woodcut Floral,  Cobblestone Stripe, and Field Flowers)
Then? I played with Oliver and his cousins, welcomed Hazel home from her visit and just before the sun went down (which is only about 3:45 here), I snapped a couple of pictures of my girl in her new top. (And I put Groovy's homemade party mix in her pocket so she would hold still long enough for me to clickity-clack my camera at her.)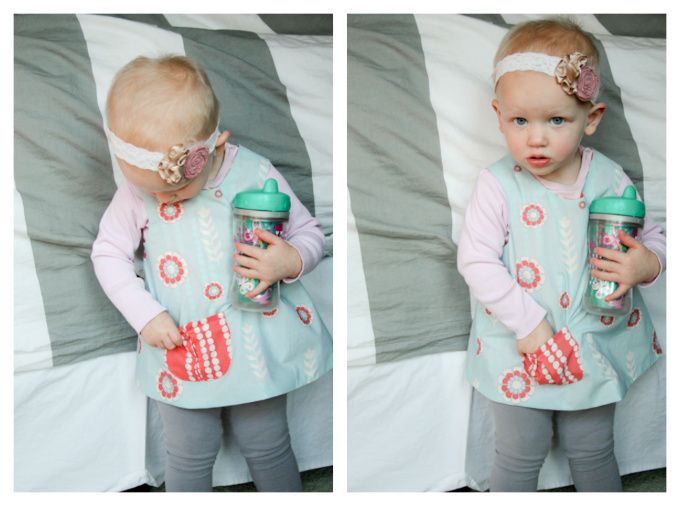 (and that pretty little antique rose headband that Hazel chose for herself today is from Little Town Boutique)
Happy Tuesday, friends! How is the new year treating you?
Related posts: