Hello, friends! Another fun gathering of pretty fonts for your consumption! Are these interesting and useful to you? I have just been so interested in fonts lately and I've had so many that I want to share. Feel free to gently tell me to tone it with the typeface if you're bored silly.
Also: big thanks to Lisa and Marcella for helping us out with installing new fonts onto PCs in the comments from last week. Y'all are too kind!
And now, on to more typeface goodness:
("Ostrich" is one of my favey faves and I used "jellyka delicious cake" on a wedding program I designed for my cousin's New Year's Eve wedding.)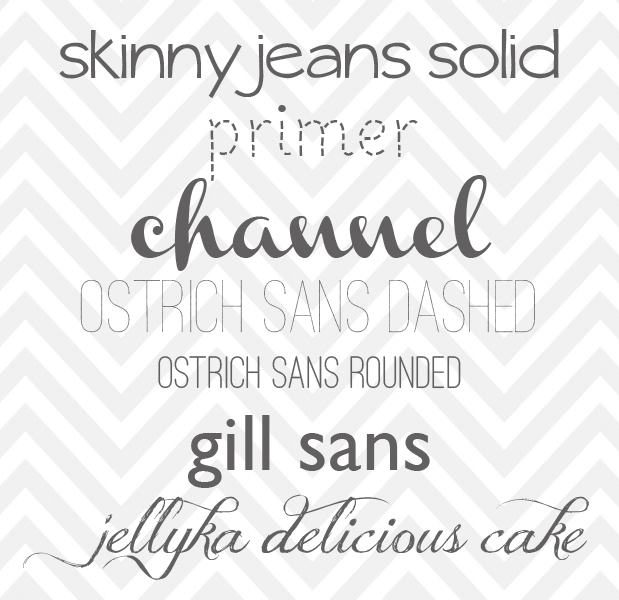 skinny jeans solid | primer apples | channel | ostrich sans dashed | ostrich sans rounded | gil sans (system font) | jellyka delicious cake
And, because I can't bear to leave you all without an image, this is the best photo I could dig up from the program at the wedding – an Instragram. You are also seeing a strip of pictures form the photo booth, which was supplied with all kinds of fun props. That photo strip currently resides on our refrigerator door and more than once Oliver has asked me, concerned, why I am shooting his Dad.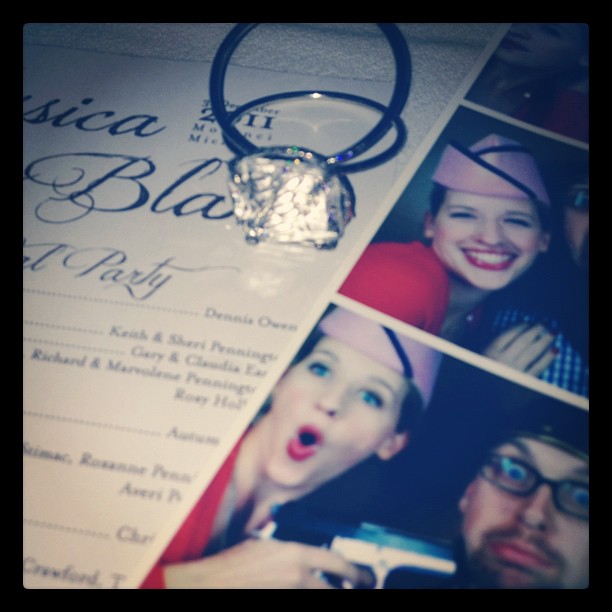 Coming up this week: A peek at a cool photography workshop I went to last weekend, some Craftcation FAQs, Craftcation tickets go on sale Wednesday at noon, and to finish out the week I want to show you a cool hair trick and a project I did last week with yarn and hot glue. Oh shoot… I also have a killer recipe I want to share! So many things, so little time! It's going to be a good week!
Cheers!
Related posts: