Fun, quick, cheap, crafty project today. Y'all in?
Since it's fall, and since fall means good smelling candles… and since good smelling candles cost $20+ each at the mall… this is a happy post to share!
A few of y'all have tipped me off to the candles at WalMart, so while I was there last week grabbing a few things for our trip I took a peek (and a sniff) and they are actually really great! AND… and, and, and… they only cost $3.25 each!
So, they don't have that lovely Yankee Candle sticker on the front, but these bad boys peel off really easily.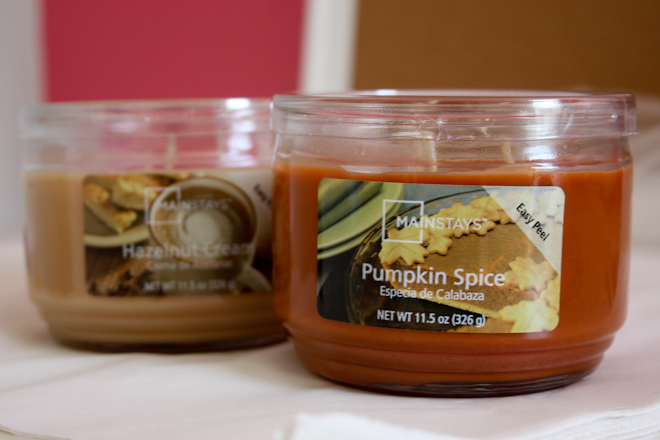 Go ahead, peel it off!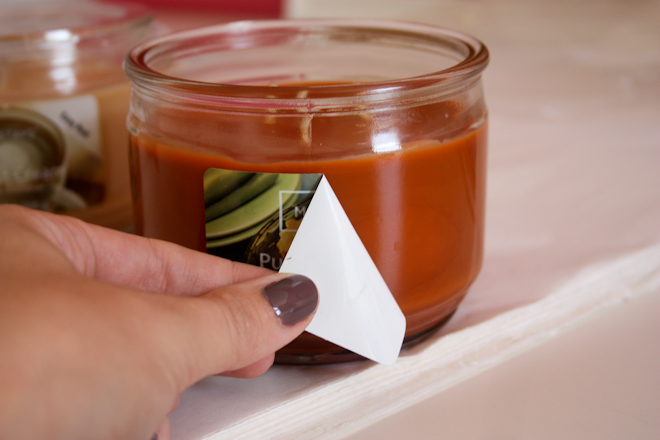 But, we can do better than just a naked candle, right? Feel like getting fancy? Grab a scrap of fabric and cut it to the length of the circumference of your candle jar. (This is totally non-scientific.)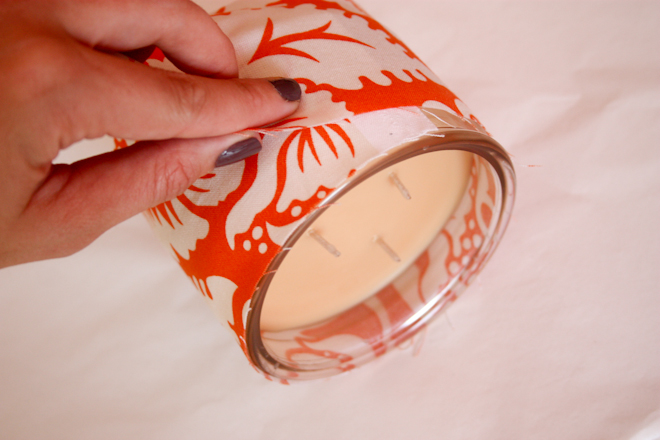 Now make two snips in your little piece of fabric maybe 1″ apart or so (depending on the height of your fabric).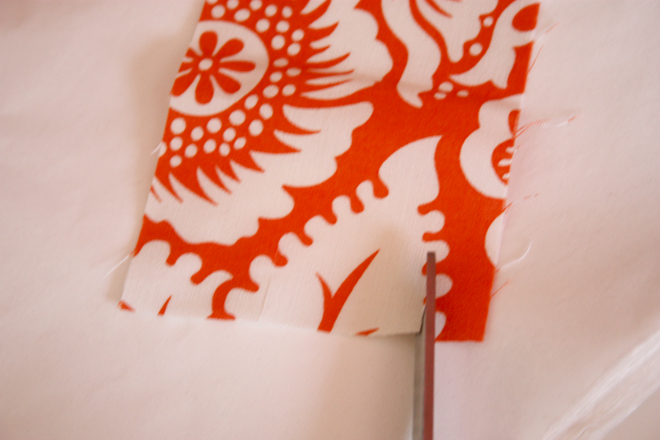 Grab hold of your piece of fabric and tear down each side so you have a 1″ wide strip of fabric with nice, raw edges.
Also, grab some glue of any kind. A glue gun will work, Elmer's white glue, whatever. Even double-sided tape. I used liquid stitch because that's what was on my desk.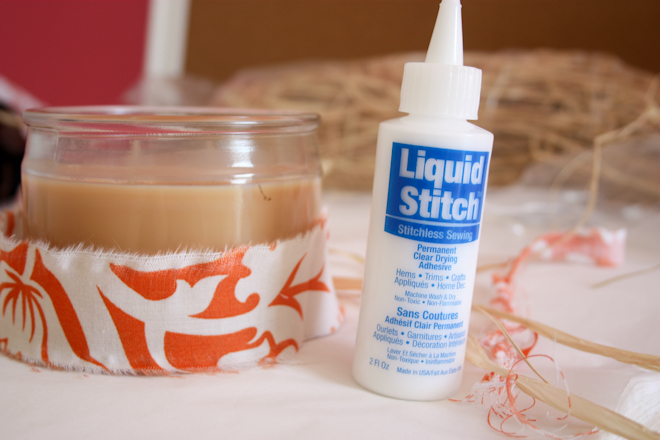 Dab some glue on the glass, then stick one end of the fabric onto the glue. Now dab a bit more glue on top of that fabric. Wrap the other end around and secure it.
Now tie some raffia or ribbon or something nice around for an extra little touch. Then, strike a match, light  your candle and feel awesome that you have a great-smelling AND great-looking fall candle for only $3.50 plus fabric scraps.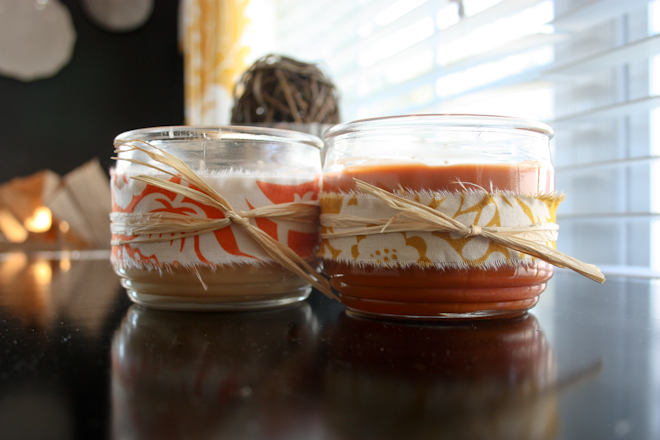 Hurrah for being resourceful! And hurrah for Tuesday! We are heading home from the city tomorrow and we're so excited to snuggle our babies soon! (Though it's been funny to keep in touch with them via FaceTime the past few days!) :)
Related posts: