We're in Michigan! The weather is lovely and wanting to be fallish. It's great.
And, we're with Granddad and Groovy! Which means we ate a delicious meal for dinner tonight that I did not make. And Oliver gets to see his cousins. And we got to take a long walk on the trail behind Granddad & Groovy's house after dinner. It smells like home here. I mean, Tennessee smells lovely, but there's just something about a late summer Michigan evening. It's crispy and distinct.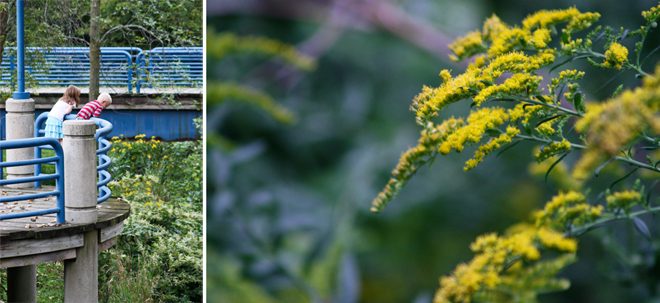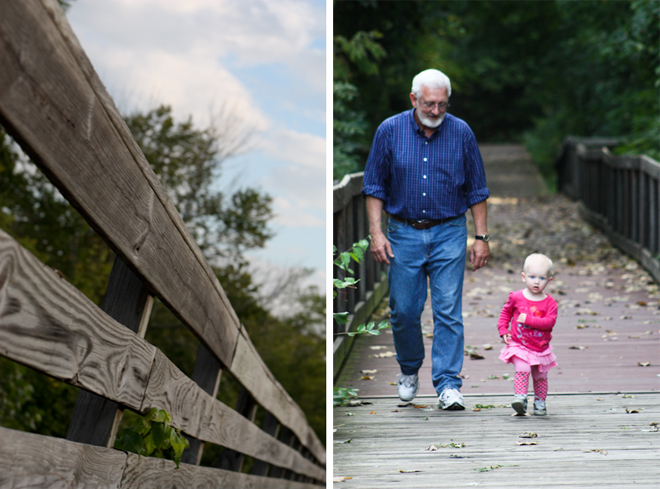 Tomorrow my cousin Jake is getting married. We're going to get dressed up and go to his wedding and celebrate with him and his new bride, Katelyn, and all my family. I'm quite excited.
We can't decide whether to take our kids so all my family can see them and dote on them, or to leave them at home with G&G for quality Michigan-Grandparents time (and so we don't have to rassle our wriggly crew in a dress and suit).
I guess tomorrow will tell.
How are y'all doing? Any big Saturday plans?
Related posts: