This giveaway is now closed. Last comment is #289 by KBB27.
A winner will be announced soon.
Shipping Discount: Flat rate shipping through Friday, September 23rd
$2.50 US | $5 Canada | $7 International
Customers will be refunded the difference in shipping via PayPal after checkout.
Giveaway: Big stack of 14 fat quarters of Metro Living Circles (a $35+ value!) to one lucky Finding My Feet reader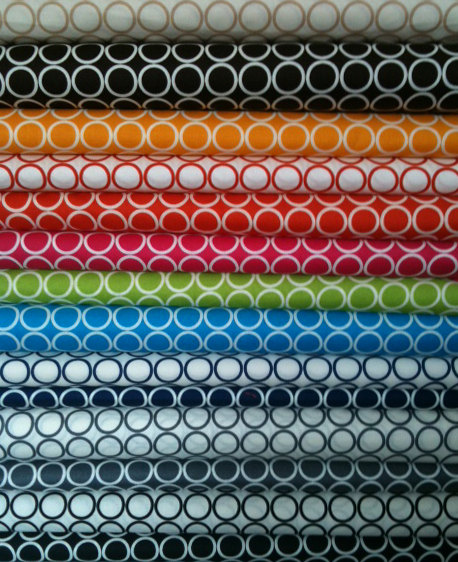 Mandatory entry: 
Visit Sew Fresh Fabrics and have a look around. Come back here and tell me what print you want to order most!
Additional entries go to:
Followers of the Sew Fresh Fabrics blog
Followers of Finding My Feet
Those that tweet: I just entered the Sew Fresh Fabrics giveaway on Finding My Feet:http://wp.me/p1O5rq-10p @raechelmyers
Giveaway closes Thursday evening.
Bonne chance, friends! Think of all the flat iron covers you could make (and sell!) with this stack of lovely!
Related posts: